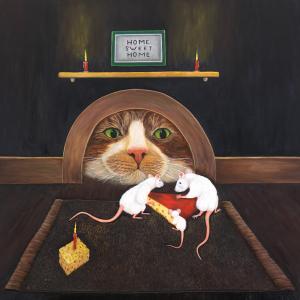 Three juried paintings of mine will be on exhibit this Friday, September 2, 6-9 pm, at The Cornell Museum's September Art Walk. The museum will feature artwork by the Delray Art League. Stop by the museum to view the exhibit, enjoy some wine and light bites, and then continue on to the rest of the galleries in Delray! First Friday Art Walk is an open house hosted by the art galleries in downtown Delray Beach.

Cornell Art Museum at Old School Square
51 N. Swinton Ave. Delray Beach, Florida 33444

Enjoy an evening of art, education and relaxation in this award-winning Arts Town!

Welcome to Downtown Delray Beach's First Friday Art Walk program! This self-guided tour and year-long event invites you to explore the heart & soul of our art scene on the First Friday of every month. Enjoy art galleries and working studios while you meet with many talented, local artists. Stroll and enjoy beautiful evenings in Downtown Delray as you navigate your way through myriad styles of art. The Art Walk features three artistic areas; Atlantic Avenue, Pineapple Grove and Artists Alley.

This is a FREE event (no ticket, pass, coupon required) - just show up and start wherever you'd like! Don't forget to use #DelrayArtWalk when you share your Art Walk photos on Facebook, Instagram or Twitter!

Check out First Friday Art Walk Brochure for more details.